So I came across this pretty online shop called RIHOAS and it caught my attention, due to its elegant touch, when it comes to fashion.
The brand RIHOAS wants everyone to look confident and elegant when the occasion calls for it. And what better way to show off self love and self confidence, when wearing a beautiful item of clothing.
Rihoas cares about the sustainability of a fabric and the design to creat clothes that are effortless silhouettes to celebrate the feminine figure.
While I was browsing through the shop, I created my own wishlist, I actually fell in love, at first sight.
These two beautiful items of clothing caught my attention, due to its romantic feminine style.
The first item, is this lovely and chariming Green V Neck Cutout Midi Dress. This piece, can be wore both top and skirt together or separated. Obviously, I will wear it together, due to its fetching style.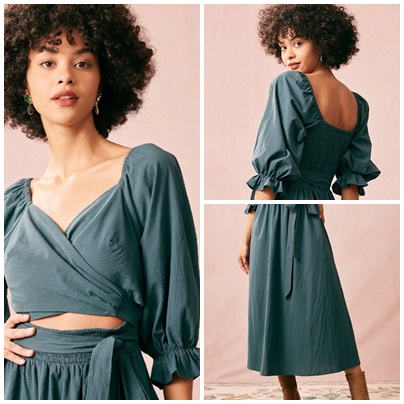 Finally the second item is this The Color Block Mock Neck Knotted Blouse – which is a simple, black and white blouse, which fits well with everything, to exemplify, with classic trousers, a pencil skirt or even with casual jeans. Everything depends on the mood, am I right?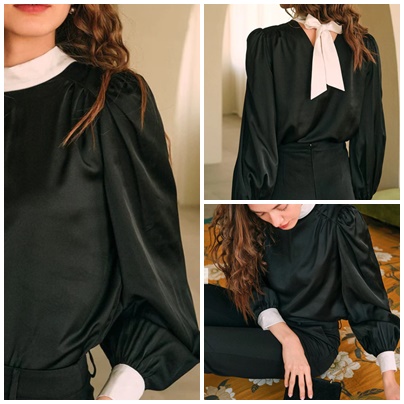 To sum up, RIHOAS is a wonderful online shop to buy your next appealing wardrobe, whether it's formal or informal. I highly recommend the visit, you will not be disappointed.